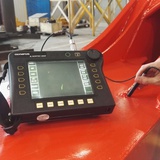 Application
We usually use ET in the operation stage when the coatings are in good condition. If indications are found, the eddy current testing often expands to other NDT methods.
For non-ferromagnetic materials such as aluminum, high alloy steels and small thicknesses (<5mm), it is possible to measure thickness by eddy currents.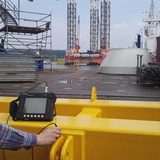 Important to know
The maximum thickness of the non-ferromagnetic coating for ET is 2 mm. Conductive coatings, such as zinc coating, prevent eddy current testing.