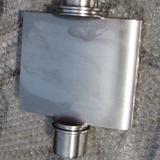 Application
Portable hardness tests are performed on various welded constructions, machine parts made of forgings, castings.
They are used to verify the correctness of heat and thermo-chemical processes and welding.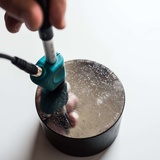 Important to know
Dynamic methods, such as the Leeb method, UCI, have limitations on the minimum volume and wall thickness of the tested object. In some cases, the minimum wall thickness is even several millimetres. Before ordering, consult with the Laboratory possibilities of testing of a specific object.