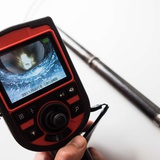 Application
We use a videoscope, a drone and other optical instruments for difficult-to-reach places. Such tests are carried out to evaluate the shape of the edge of the weld, to check the root, cleanlinessof the the pipeline or apparatus. Visual inspection performed using a videoscope or a drone is not evaluated for compliance with PN-EN ISO 5817.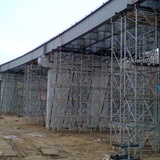 Important to know
When conducting direct VT inspection, the distance between the operator's eye and the tested surface shall be up to 600mm, with a viewing angle of no greater than about 30 degrees.
Welded joints designated for testing should be cleaned of welding residues (slag) and can not be painted.